Progressive Fans Representation - PREF.

---
The Progressive Fans Representation (PFRep) is a new technology for storing, viewer and transmit multiresolution images. The representation offers, in a static and very simple struct, the following possibilities.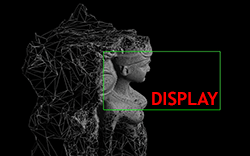 SELECTIVE LOADING
The size of the mesh are no longer limited to main memory!. The simple struct of the PFRep (similar to a static table) permits load only the data when you need from a litte compressed 3D image. No index required. Another aplication of selective refinement as loader only the data with as needed. This technology is the way for render very big images, because it don't depend of system memory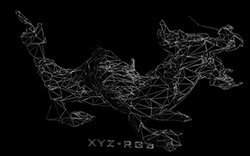 PROGRESIVE REFINEMENT
Ideal for streaming 3D compressed models by internet (Progressive transmission). Is a continuous sequence of level-of-detail aproximations, initiate on a crude model and then refine it progressively. Each LOD are created by an incremental simplification process like edge-removal, vertex-removal, or other. The result is a multiresolution model that supports progressive transmision, and makes an effective compression scheme.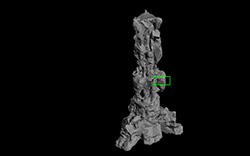 SELECTIVE REFINEMENT
Is "the next generation" in 3D technology; your offers the posibility of increase the resolution of the mesh, there where you need!. The selective refinement is the way for increase or decrease detail, only where as needed. This technology increase the render speed, decreasing the number of triangles to render, and decreasing the band-width needed between the central processor and the graphic processor. The decision about the increase or decrease detail depend of a selective critera: light, visibility or other conditions. In the case of figure, the selective criteria is visibility.